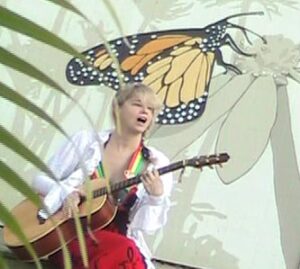 Music lessons Dunedin can be found here.
Multi-instrumentalist and singer Bonnie Bowers offers music lessons in Dunedin FL for a variety of instruments. Whether it's kids music lessons or adult music lessons, Bonnie Bowers can help you get started or improve your knowledge and playing.
Bonnie Bowers offers both private music lessons and remote music lessons through Zoom, Skype, and other platforms. She brings decades of worldwide performing and recording to every student.
Bonnie is also available for in person music lessons in Clearwater, music lessons in Palm Harbor, music lessons in Safety Harbor, as well as the greater Clearwater area. She offers remote music lessons worldwide.