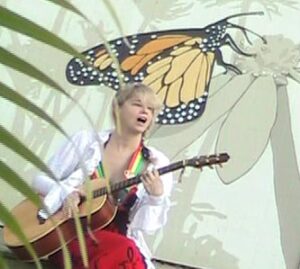 Welcome to Dunedin Music Teacher.
"My mission is to guide people in their love of music."
Bonnie Bowers is your music teacher in Dunedin FL. She has vast professional experience as a vocalist, multi-instrumentalist, recording artist, producer, stage manager, as well as all other aspects of music and performance. Her experience gives her unique insights that she brings into all her lessons.
Her fields of study include:
Bass Lessons – Beginner to Intermediate
Guitar Lessons – Beginner
Piano Lessons – Beginner
Violin Lessons – Beginner
Vocal Lessons – Beginner to Advanced
Composition
Arranging
Music Production
Group Classes
Specialty Training – Ensemble – Stage Movement – Vocal/Instrument Multitasking – Mission Critical Performance Coaching.
Bonnie Bowers is also a Zoom music teacher. This allows her students to be comfortable in today's environment.